Thanksgiving about genocide and massacre
THE HISTORY OF THANKSGIVING ABOUT GENOCIDE AND MASSACRE AND WHY SOME PEOPLE DON'T CELEBRATE IT
INTRODUCTION
Thanksgiving is this special and most anticipated day for most Americans. During this time, most relatives and friends take the opportunity to bond, share meals, and other memorable fun activities together.
Contrary, this day is of less-importance to some individuals because of the true contentious history concerning Thanksgiving during the first feast. The majority of individuals associate this day with joyous Indians and Pilgrims feasting in at a big and cheerful sitting. Which happened-once.
THE TRUE STORY BEHIND THANKSGIVING
In 1614, a crew of English explorers captured Patuxet Indians and sailed home to England to enslave them. Those who managed to escape were killed with smallpox, which they supposedly left behind.
When the Pilgrims finally reached Massachusetts Bay, there was only one Patuxet survivor, and his name was Squanto.
Squanto understood Pilgrims' language. He showed them fishing and growing corn and held a peace negotiation agreement between the Wampanoag country and them. They honored this treaty and Squanto through a feast when the first year ended.
Word spread quickly in England about this settlement, and the Puritans started coming to their land, which was unfenced. Due to this reason, they regarded the land to be public property and joined forces with other British colonists. They snatched them the land, captured their strong citizens for slavery purposes, and wiped out others.
The Pequot clan fought back, and it was regarded among the bloodiest wars the Indians ever fought. On this fateful day, 26th May 1637, the Pequot clan gathered for their usual yearly Green Corn Ceremony when English and Dutch soldiers surrounded and attacked them.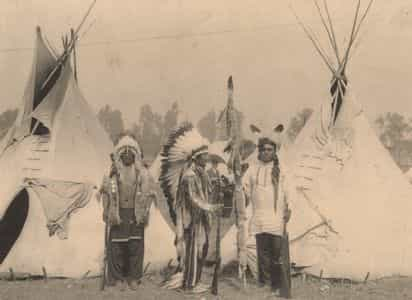 They ordered them to come out of their houses and shot them to death. Others who were scared to come out were scorched alive. After that, the Massachusetts Bay governor declared Thanksgiving Day the following day for murdering more than 700 individuals.
From there, they continuously attacked other villages capturing females above 14 years and selling them as slaves. Others were brutally murdered. The number of boats transporting slaves increased in New England ports, with over 500 slaves on each trip.
The English had Indians allies who supported them too. Due to the successful raid in Pequot, currently called Stamford, Connecticut, another Thanksgiving feast was held to celebrate their victory.
During the celebrations, dead natives heads were disposed of all the streets, kicked with anyone who pleases. Wampanoag chief's head was cut and hanged on a pole for 24 hours.
This trend continued for a while; natives were continually attacked, killed, and a thanksgiving ceremony held after every massacre. Later, George Washington proposed that the citizens set aside a specific Thanksgiving day rather than celebrating it after every genocide.
This day was later pronounced legal and a state holiday by Abraham Lincoln in the civil war era. This narration lacks the thrill and feeling like that of Indians and Pilgrims families gathering and feasting.
REASONS WHY SOME INDIVIDUALS AND STATES DON'T CELEBRATE THANKSGIVING
Following the true story behind this day, most individuals find it unethical and inhuman to celebrate it. Here are comprehensive details of why some individuals don't acknowledge this day.
1. SOME CONSIDER IT "A MOURNING DAY."
Most individuals view Thanksgiving Day to celebrate Native American's conquest versus the colonists. According to Robert Jensen, a professor at Texas University, it'll be moral for the US to replace thanksgiving day and feast with a State's Atonement Day followed by self-meditative fasting.
2. GUILTINESS OF ETHNIC APPROPRIATION IN CELEBRATIONS.
Thanksgiving history concerning genocide and massacre is taught in schools to understand their culture and not rely on lies. With another turkey, Pilgrims, and Mayflower depictions, most children decorate headbands of most Native Americans.
Most of these decorations don't resemble Wampanoag's Indian headbands, feathers, and attires they used to wear. Such inconsistencies occur in most successive years, making it hard to settle on a proper and specific Native American culture representation.
3. DISAGREEING STORIES CONCERNING THE OCCURRENCE OF THE ORIGINAL THANKSGIVING INCIDENT
Most people disagree with the actual circumstances transpiring to the emergence of this day. The majority of Americans feel that the original Thanksgiving Day occurred in the 1621 celebrations between Wampanoag Indians and pilgrims that took three days.
This feast was top honor a treaty they had before spring began and a fruitful first harvest. However, from the Pilgrim's point of view, this day was specifically meant for praying and worshipping, which occurred in 1923.
In another occurrence, Governor Bradford pronounced a thanksgiving day to acknowledge and thank the rains that saved their produce during a drought. Other individuals in Virginia believe that the original Thanksgiving occurred in 1619.
There was also a dispute between the senator and president F Kennedy concerning the occurrence location of the first Thanksgiving. The senator disagreed with President Kennedy's assertion that the event happened in Plymouth and said that it occurred in Virginia, 1619, through a letter he sent asking him for correction.
4. SOME INDIVIDUALS DIDN'T LIKE THE IDEA OF MAKING THIS DAY A NATIONAL HOLIDAY
President Washington asked American citizens to render last November Thursdays to be Thanksgiving Day in 1789. Some Congress members disagreed with him, stating that he doesn't have the power to designate a thanksgiving day claiming that it's the duty of the state governors.
Since Thanksgiving is religiously linked, some say that it's unfit and unacceptable for government interventions to intervene. In 1795, the president also declared another thanksgiving, which faced the same opposition from other presidents, such as John Adams and James Madison.
President Lincoln managed to set regular traditions regarding the observation of State thanksgiving days in 1863.
REASONS WHY PEOPLE CELEBRATE THANKSGIVING
Some several countries and states still celebrate this day, even with the story behind its emergence. Different families have different traditions and practices they do this day. Some of the reasons why people celebrate Thanksgiving include;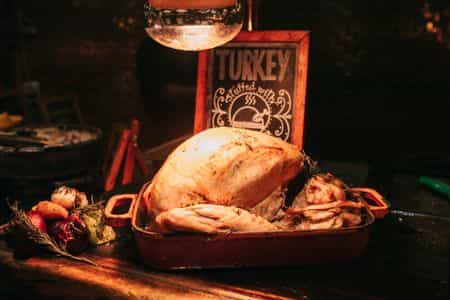 1. WONDERFUL FOOD
The food during this period is usually amazing and breath-taking during this period. People bring out their favorite recipes and dishes that slake all your taste buds and cravings, making this period most anticipated and enjoyed by most people.
The best meal that most individuals don't like missing is during Thanksgiving are dinners. Mostly, turkey rarely misses on the menu. Other traditional dishes like pumpkin pie and potato casserole don't miss too.
2. CONSIDERED THE OFFICIAL BEGINNING OF HOLIDAY SEASONS
Ideally, Thanksgiving usually marks the beginning of holidays, given that it's the last Thursday before December starts. During this time, most people prepare and decorate their houses for the upcoming festive month.
3. GOOD OPPORTUNITY TO INTERACT AND BOND WITH FAMILY MEMBERS
Most relatives gather and interact more during Thanksgiving. Families are full of love, warmth, compassion, and happiness during such times.
4. FOOTBALL
Forget about all the massacre involved during the first Thanksgiving. You can have a quality time watching and enjoying football besides feasting and bonding. Three NFL football games usually occur during Thanksgiving,
The NCAA games also happen on the weekend after Thanksgiving, offering an array of fun options for sports lovers.
5. WATCHDOG SHOWS
Animal lovers can also have a fun moment watching the American dogs show presented by Kennel Club on this day.
SEVERAL TIPS YOU CAN UTILIZE TO CELEBRATE THANKSGIVING
It's not compulsory to celebrate this day following your regular yearly routines. You can decide to make it  unique, and remarkable once in a while. Here are several tips you can utilize to improve your thanksgiving experience;
1. Going for brunch with your family
2. Going for a trip
3. Cook, pack food, and for a scenic location and enjoy the meal with your loved ones
4. keep a grateful heart and let love everywhere
IS IT OKAY TO GIVE GIFTS ON THANKSGIVING?
No, it's not right to give gifts during this time.
WHEN IS THE EXACT THANKSGIVING DAY?
This day doesn't have a specific date, but it's usually on last Thursdays in November.
CONCLUSION
Thanksgivings are special days in American history. But it's wrong celebrating it basing on the actual occurrence transpiring to this day where the settlers mishandled the natives through massacre and genocide.
Instead, make it a day of bonding, enjoying, appreciating, and thanking God for all the blessings in your life.
Find more exciting and refreshing activities to make your Thanksgiving more remarkable and thrilling, depending on your family's preferences.