The History and Meaning of Boxing Day
As the name might make you think, boxing day has nothing to do with the sport of boxing in reality. It is a rather funny name to associate with a holiday and get people confused if there is an important boxing championship they don't know of but instead, boxing day is about anything but a fight.
What Date Is The Boxing Day?
Boxing day occurs on the 26TH OF DECEMBER every year, a day after Christmas. It is a holiday that originated in the UK and is also observed in other British Commonwealth nations such as Australia, Canada, Newzealand, Romania, and a few others. If the day of Boxing Day falls on a weekend, it is observed on either the next Monday or Tuesday; seems like a very favorite holiday!
When Did The Boxing Day Originate?
It came into existence in the 1800s when Queen Victoria was on the throne. The name makes it look like that boxing was maybe the Queen's favorite sport, but Boxing Day has nothing to do with gloves, mouthpieces, or two people in a ring, fighting each other for victory.
What is boxing day?
There is no exact argument that says why is it called Boxing Day but here are a few reasons to call it that. The name is in light of holiday gifts and the particular practice of putting gifts in a box and wrapping those boxes up. A Christmas gift is also referred to as a Christmas box in the UK. Traditionally, Boxing Day used to be the day off for servants after Christmas, and this was the day that they received Christmas boxes from their masters and enjoyed the holiday to share the joys of Christmas with their families. This can be traced back to the 1800s when the lords and aristocrats, presented their servants with Christmas boxes with gifts, food leftovers, and money as a recognition for their services throughout the year.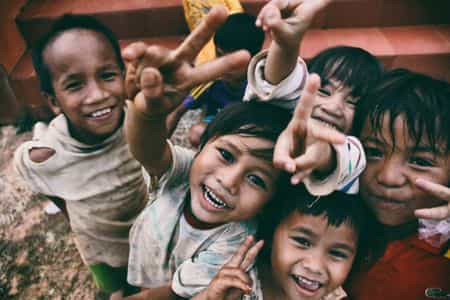 Another reason that gives sense to the name is the practice of collecting charity money for poor people in a box. It is said that back in the day, boxes were placed in churches during the Advent dates to collect donations for the poor from church attendees. The charity money was collected all through the season, and was distributed among the underprivileged on 26th December, which is also the day of the feast of St. Stephen, an important figure the Christian history and famous for his acts of charity.
The name can also be a result of the nautical tradition, that when sailors of great ships set sail, they kept along with a box of money for good luck. If the voyage was a success, the box was given off to a church to give the contents of it as a charity to the poor people.
The Idea Behind Boxing Day
Though still unclear as to why is it called Boxing Day and not something else, the purpose behind Boxing day makes it very special. As we said, it is about anything but boxing, Boxing Day spreads a message of sharing blessings with the underprivileged. Many poor people are not even able to celebrate Christmas properly, and boxing day is a tradition that helps to make this special day better for them. The act of wrapping up Christmas presents pays tribute to the old age tradition of Christmas boxes and giving them to the poor encourages a sense of charity and helpfulness in those that are more fortunate. Boxing day is nothing about fighting, but instead, it is a day to celebrate kindness and humanity with those that are less fortunate.
Boxing Day Sales and Shopping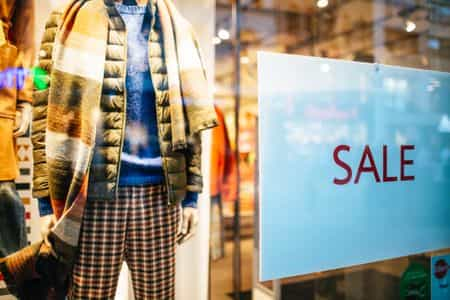 With Christmas sales starting as early as November, most of the entire celebration revolves around endless shopping. Sales are no exception for Boxing Day either. Since it is such a much-celebrated holiday in the UK, the sales on Boxing Day are crazy, and people make the most of these. The deals and offers on Boxing Days are sure to get people excited, and anything that they couldn't get for Christmas presents, well, Boxing Day sales make sure to provide. Though a little deviating from the true essence of the festivity, the idea behind these sales is yet again based on the act of giving to people and making them happy; isn't that what Boxing Day is all about?
Activities for Boxing Day
After all the excitement from Christmas day, the Boxing Day holiday can be a good opportunity just to sit back and relax. Many people see Boxing Day as the perfect time to raid websites for online shopping or go shopping physically. However, if shopping isn't what you have in plans and are still in the best of Christmas spirit and want to do something fun with friends and family for Boxing Day as well, there is plenty for you to choose from.
Spend Time With Friends and Family
Boxing Day can be an excellent opportunity to meet the friends and family that couldn't be met with on Christmas day. Many people host dinners on Boxing day and have loved ones over to share a meal.
Sports on Boxing Day
Boxing Day is also the time to indulge in different sports; horse racing and football matches usually happen on Boxing Day, so maybe you can use the holiday to go and watch one of those.
Bizarre Boxing Day Traditions
If you are enthralled by the bizarre British traditions of Boxing day, then maybe you can be a part of those such as swimming the freezing cold English channel, or fun runs.
* Go for a Romantic Walk or Watch a Movie
A walk in the country or by the beach with your loved one can be a great way to spend Boxing Day. Enjoy the local air as you stroll down the streets or by the shore with your partner; utterly romantic. You can also go and watch one of the many films released especially for Christmas and enjoy the holiday spirit.
* Hit the Ice Rinks
Go and hit the closest Ice rink with your kids and enjoy the day skating and laughing as one of you lands flat on their bottom.
* Go Out for Lunch or Watch a Play
If you are in no mood of eating last night's leftovers and are still pretty tired to cook something up, you can also go out for lunch with friends or family and enjoy a delicious meal alongside loved ones to share with. Boxing Day proves to be a great time for catching up with a nice family play. Children's theatres are very popular around the Christmas season and are also a great activity for Boxing Day.
* Ride a Bike or Fly a Kite
You can spend Boxing Day doing simpler activities such as riding bikes with your kids, flying kites or watching the telly.
* Visit a Castle
If you really wish to spend Boxing Day away out of home, a visit to a castle is sure to keep the entire family entertained with a fun day out.
*Board Games on Boxing Day
If you look forward to just relax and chill out on boxing day, you can invite a few friends over and play board games, enjoy a simple meal and drinks and spend some quality time together.
Boxing Day for Its True Essence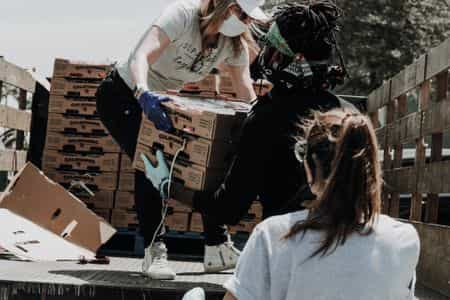 Another great way to spend Boxing Day is by participating in charity events and live Boxing Day for its true essence. Indulge in activities to teach your kids the meaning of Boxing Day; involve them in packing "Christmas Boxes" and going out to hand-deliver those to poor people that your family might know or go to the church and donate those. This is an activity that will reflect on the age-old tradition of helping out the poor people on Boxing Day and encourage your children to be kind and charitable.
Clean Up!
If you were a host to a lavish dinner party thrown to celebrate Christmas, well you still have a lot of work on your hands. Use the Boxing Day holiday to tidy up the messes of last night and bring your home back to shape. This job can seriously take a lot of time, so the Boxing Day holiday is a real blessing.
Boxing Day, An Exciting Tradition
Boxing Day is a part of Christmas festivities that is just as important as Christmas day itself. Originated back in the 1800s, Boxing Day still stands to be as one of the most looked forward to holidays in the Uk and many other countries. Boxing Day spreads a message of humanity and caring for poor people. It started off as a token of appreciation for servants by their wealthy masters and is observed so many years later up till now. The Christmas Boxes that and charity practices that brought the idea of Boxing Day are still celebrated to share the joys of Christmas with those that are less fortunate.
When is Boxing Day?
Boxing Day is celebrated on the 26th of December Every Year, since the 1800s.
What is the Idea Behind Boxing Day?
The idea behind Boxing Day is to participate in charity and to share with and give to the poor people.
Why is it Called Boxing Day?
The name Boxing Day does not have any exact reason but is said to be based on the practice of Christmas boxes given by wealthy lords to their servants on this date. The name can also be derived from the practice of collecting money in boxes for charity purposes. of the editor.